Welcome to Masonry Works Construction Inc.
At Masonry Works Construction, we believe in quality work. We provide residents of Westchester, Putnam, Dutchess and Orange County, NY with brick, block, stone, stucco, concrete repairs and installations. We have the experience to do commercial and residential projects. We have many years of experience in custom design, building, repair and maintenance. We bring all the labor, material and equipment needed for any commercial or residential project in the area. Masonry is a craft as much as it is a technique and we treat every job like it's our last. This way, we can guarantee to get the job done quickly and correctly the first time.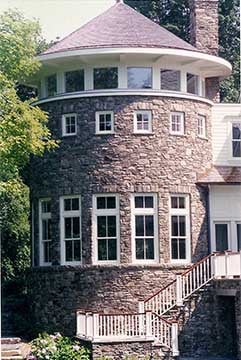 Check Out Our Accomplished Masonry Projects
We understand and appreciate the value of your business. That's why we have made it our mission to provide you with reliable, quality masonry and stone work. Our belief in the value of an honest and one-on-one relationship remains the same. It is our goal to keep you not only as a customer but a returning client for future projects. Feel free to take a look around our website to learn more about our previous masonry projects and what we can offer you. If you have any questions or concerns, please don't hesitate to contact us at any time.

The Leading Masonry Company in Town
We have many years of experience in custom design, building, repair, and maintenance. We specialize in brick restoration, chimney repairs, tuckpointing, fireplace repairs, and much more.
We specialize in working with homeowners' associations and property management work. As a fully licensed, state-certified, and insured company, we are available to meet all your masonry contracting and concrete needs.
Whether you need a brick wall or tuckpointing, we're here to help. All you have to do is give us a call, and we'll take care of the rest. We are proud to offer the best in customer service and client care. With our 29 years in business, we have worked with hundreds of families and businesses every year and make sure their masonry desires are met and exceeded.